Since January 01, 2023, DAISEC is officially a European Digital Innovation Hub (EDIH) and is funded by the EU as part of the Digital Europe program for an initial three years with two million euros per year, with a possible extension for another four years. 50% of the funding comes from the EU, the rest is national co-financing. As an EDIH, DAISEC wants to particularly support SMEs in using technologies with artificial intelligence and for cyber security in their companies.
The DAISEC continues to focus on Lower Saxony companies from the manufacturing, mobility and trade sectors as well as public sector institutions, which are supported in their endeavors by the Hub's holistic approach from the initial needs analysis to implementation. For this, the DAISEC team, which consists of experts in the fields of AI, cybersecurity, production, crafts and mobility, works closely with each other as well as with all other partners. Together, all DAISEC stakeholders want to support regional companies in their future-oriented and innovative further development in order to sustainably strengthen Lower Saxony's economy.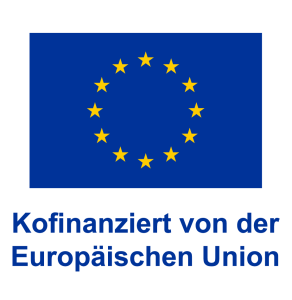 Co-funded by the European Union. Views and opinions expressed are however those of the author(s) only
and do not necessarily reflect those of the European Union or European Commission. Neither the European Union nor the granting authority can be held responsible for them.