In a first project in cooperation with Tischlerei Freund, we have already successfully introduced the image generation model "Stable Diffusion" for visualizing furniture. The tool has since attracted the interest of more carpentry companies to use it for creative furniture visualization. Our DAISEC experts are now assisting them in introducing Stable Diffusion to their operations.
From initial briefing to installation
In an initial individual consultation with the interested joineries, the DAISEC experts placed particular emphasis on a comprehensive presentation of the functionalities of Stable Diffusion and its practical application possibilities. In a demo presentation, they demonstrated how photorealistic images of furniture can be generated using "prompts" and the customer's own sketches, but also showed the limitations of the technology. Afterwards, they reviewed the hardware requirements of the companies to ensure a smooth application of Stable Diffusion or, if necessary, to refer to service providers that enable the use of image generation models online.
After this analysis, installation appointments were coordinated with the joineries for Stable Diffusion. Along with the installation, which takes about an hour, the joineries received a briefing and best practice materials on how to use the tool effectively.
The joineries are currently in the test phase, in which they are gaining valuable practical experience with Stable Diffusion. In the near future, we are planning an intensive exchange between users on this topic, in which both challenges and potentials will be discussed and evaluated. This joint dialog will provide valuable insights into the topic and help to further optimize the introduction and application process.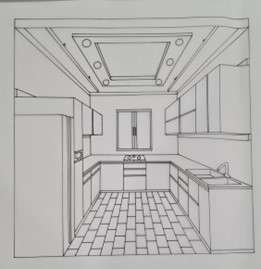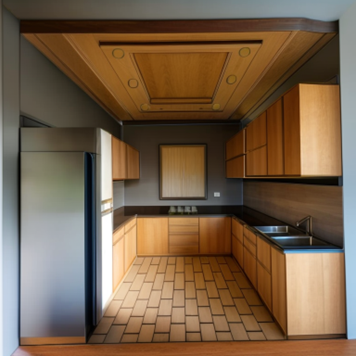 Info series aims to further advance AI-supported technologies in the skilled crafts sector
At the same time, we are pleased to launch our AI info series this week in cooperation with the Association of the Joinery Trade of Lower Saxony/Bremen. This Inforeihe consists of four modules and has the goal to inform enterprises in different aspects of the handling with KI. A sub-goal of the event is the formation of an experience group that will jointly research and discuss the best possible application of image generation models in the carpentry trade.
Our collaborations with the joineries as well as with the Association of the Joinery Trade of Lower Saxony/Bremen illustrate the strong impetus that AI-supported technologies can provide in the industry. The joint research and application of innovations such as Stable Diffusion points towards an exciting and promising future.